Meet our Team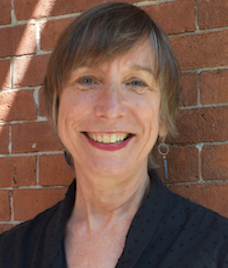 Shanny Peer has been Director of the Columbia Maison Française since 2009. She earned a Ph.D. from New York University's Institute of French Studies in 1992 and taught French Studies for ten years, at the University of Vermont and then NYU, where she was the only non-tenured faculty member to receive a Golden Dozen Award for teaching excellence in 1997. She was then Director of Policy Programs at the French-American Foundation for 8 years and worked briefly at Families and Work Institute on work-family policies before joining Columbia University. 
Shanny Peer is the author of numerous scholarly articles and a book, France on Display: Peasants, Provincials, and Folklore in the 1937 Paris World's Fair (1999), which won the Laurence Wylie Prize for Best Book in French Cultural Studies in 1999. She wrote several policy reports for the French-American Foundation, including Equal from the Start: Promoting Educational Opportunity for All Preschool Children: Learning from the French Experience and Equality of Opportunity in Education and Employment: French and American Perspectives.  While at the French-American Foundation, she directed comparative policy programs on French and U.S. approaches to early childhood education, anti-discrimination/affirmative action policies, health care, and work-family policy. She also testified before the U.S. Senate (in the presence of Senators Hillary Clinton and Ted Kennedy), organized major conferences, and conducted study tours to France for high-level delegations including several U.S. governors and senators. 
Shanny Peer's accomplishments as Director include spearheading the Centennial celebration of the Maison Française in 2013, researching and curating a physical exhibition, online exhibition, and catalog on the 100-year history of the Maison Française, and completing a major historic renovation of the Maison Française. She curates and produces the programming of the Columbia Maison Française, working in collaboration with partners across Columbia, including the Department of French, Institute of African Studies, Alliance Program, European Institute, Department of History, School of the Arts, Heyman Center for the Humanities, SIPA, and Earth Institute. Shanny Peer was named a Chevalier of the French Legion of Honor in 2023 and Chevalier of the Order of Arts and Letters in 2016.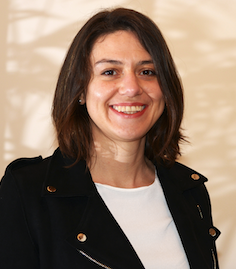 Fanny Guex is the Associate Director of the Maison Française of the University of Columbia. She holds a Ph.D. in the History of Religions from the University of Lausanne, Switzerland. She has researched and written on Travel Literature, Translation and Transcultural Encounters, Microhistory and Connected Histories. In particular, she studied three transnational life trajectories of Swiss citizens that went to India at the period of the Second World War and wrote about their spirituel and transcultural experiences. You can access Fanny's publications here.
Fanny has also worked on the history of the Tutsi genocide in Rwanda and she is the cofounder of the Collective for the Upright Men (Abantu Bahagaze Bemye in Kinyarwanda and Les Hommes debout in French), an artistic and memorial project for the dignity of the victims and survivors of the genocide. 
She joined Columbia in January 2019.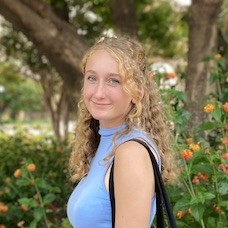 Eva Martin is Columbia Maison Française Intern for 2023-2024. She studied at Sciences Po Lille University and graduated with a Master's in Sociology. Her master's thesis was about generational relationships with the news, focused on how high school students born after 2000 and adults born in the 70s inform themself in France. She lived in California as an exchange student for a year in the Department of Journalism and Mass Communication at San Jose State University. As a journalist, she has written for various media in France, Morocco, and the US, mainly about art news but also politics and diplomatic news. Besides her studies, she's passionate about dance and photography.